COMMERCIAL BENCHMARKING AND ENERGY AUDITS IN CALIFORNIA
CommEnergy is an EnergyStar® Partner with hundreds of commercial and multifamily clients throughout California. Our experienced team provides benchmarking and ASHRAE auditing of your property's energy utilization, alongside recommendations to help improve efficiency and reduce costs. Call us for multifamily AND commercial EnergyStar Benchmarking for all of California.
Energystar® benchmarking is required by law throughout California. The power of benchmarking is beyond the law, as it provides the building owner with a comparative energy usage analysis of each building or multifamily complex that shows:
Energy use trends and swings that require attention
Peer Ranking of similar building types throughout the USA
The identification of properties that need energy upgrades – some of which with rebates
Energystar® scores that your tenants review upon leasing
Allow CommEnergy to complete the difficult setup of your property profile in EnergyStar Portfolio Manager and obtain the utility data. We submit the reports and handle government reporting issues. Then CommEnergy shares the profile with you and trains one user on managing the EnergyStar Portfolio Manager.
San Jose FAQ


You Can't Manage What You Don't Measure!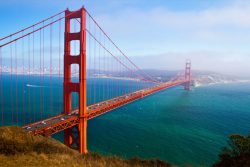 Many variables affect your building's energy utilization and efficiency. The year it was built, the types of HVAC equipment and other fixtures, occupancy level and more (even the lightbulbs you use) all have an impact. The problem is, most building owners pay their energy bills each month without understanding how their utilization and efficiency rank. Is your bill aligned with similar properties? Or, are you paying much higher costs due to inefficiencies and energy waste? Benchmarking and ASHAE audits lead the path to greater efficiency and compliance with the law for your properties:
CommEnergy benchmarks your commercial building or multifamily property's energy usage, occupancy and building type providing comparison of similar buildings. We're also your partner for compliance when it comes to
We're also your partner for compliance when it comes to complying with the Law. We assist many clients in complying when their properties do not require benchmarking or audits.
We're a local California company with extensive experience surrounding state- and city-specific energy benchmarking ordinances.
We strive to provide benchmarking and auditing services for affordable prices. We can also help you explore rebates.
Our service is rooted in integrity. We believe in providing thorough, authoritative services and honest insights and advice.
Our expert staff has decades of combined experience in sustainable building and engineering fields, including deep familiarity with LEED standards.
UNDERSTAND YOUR ENERGY
The secret to unlocking better energy efficiency in your commercial building or multifamily property is through benchmarking. Contact CommEnergy today to discuss compliance with the Law and value in reducing energy costs.
OFFERING ENERGYSTAR® BENCHMARKING to properties throughout California.