CommEnergy sets up your property profile and shares that profile with you, so you can better manage your energy usage. Our goal is to empower you with this dynamic tool and get you past the required reporting into energy management. Our pricing is dynamic depending on the complexity of your property. Complete the Contact page for an automatic 15% discount.
San Jose Energy and Water Building Performance Ordinance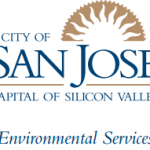 CommEnergy participated in the formation of this new ordinance throughout 2018. It is now enacted and requires all COMMERCIAL AND MULTIFAMILY properties over 50,000 SF to submit a 2018 benchmark with electricity, gas and WATER usage.
The submission deadline are:
May 1 for commercial and multifamily properties over 20,000 square feet.
There are a few differences in San Jose's BPO from AB 802 ordinance. Please contact CommEnergy to understand how these differences may affect your requirements. Benchmarking profiles that are submitted to San Jose will simultaneously be submitted to the California Energy Commission, CEC.
California AB 802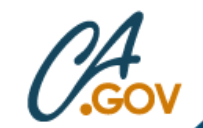 Assembly Bill (AB) 802
requires annual benchmarking for all commercial buildings greater than 50,000 square feet. EnergyStar Portfolio Manager (ESPM) is a tool for measuring energy use in comparison to similar buildings nationwide. A property's score reflects the energy used in a property considering it's size, occupancy and use type. That data is compared to similar properties nationwide with climate adjustments. A score between 1 to 100 is given with 50 being average. This scoring allows prioritization of energy upgrades within a portfolio of properties, often with generous rebates.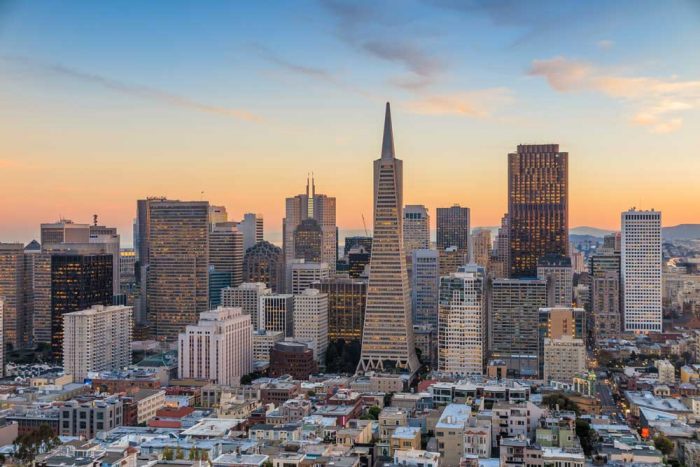 Commercial Properties: AB 802 requires all commercial buildings greater than 50,000 square feet to be benchmarked annually using EnergyStar Portfolio Manager, ESPM.
Multifamily properties All properties over 50,000 gross square feet and 17 residential utility accounts must submit. Multifamily properties include multiple buildings within a multifamily community that are combined for a total submission.
Tenant Authorizations The property's energy use can be obtained by individual meter usage that requires tenant authorization or by the utility providing "whole building" (aggregated) energy-use data to building owners without obtaining tenant authorization – if the number of utility accounts in the building meet the required minimum.
Cases in which tenant authorization will be required, include:
Buildings with fewer than three commercial utility accounts
Buildings with fewer than 5 residential utility accounts
Buildings with fewer than a combination of 5 residential and commercial utility accounts
Property Exclusions may be claimed from reporting:
The building did not have a certificate of occupancy during the 12-month reporting period
The building is scheduled to be demolished with one year of the reporting data
The building is covered by an approved local building energy-use, benchmarking program
The building has more than half of the gross floor area used for scientific experiments requiring a controlled environment or industrial purposes.
Berkeley BESO
Berkeley's Building Energy Saving Ordinance
Berkeley's ordinance applies to all commercial and multifamily properties that exceed 15,000 SF. There is a fee to the City that can be avoided if the EnergyStar Benchmarking scores exceeds 80. So please save your funds until your benchmark is completed.
BESO FAQ
San Francisco ECBO
San Francisco's Existing Commercial Buildings Ordinance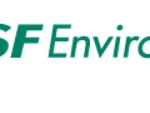 San Francisco's Existing Commercial Buildings Ordinance applies to existing commercial buildings with 10,000 square feet or more of space that is heated or cooled. San Francisco does not have a multifamily benchmarking requirement. The Ordinance has two separate requirements:
EnergyStar Benchmarking – due annually on May 1
The building owner must report the total amount of energy that the building uses every year using the US Environmental Protection Agency's free 'ENERGY STAR Portfolio Manager' website. The benchmark report must be submitted to the San Francisco Department of the Environment through the Portfolio Manager by May 1st each year.
The City provides instructions consisting of a 6-step guide with links to 30 resources available, including a 32-page Benchmarking Guide. Visit: How to Comply with Benchmarking in San Francisco or call Rick (408) 478-4405 for a solution to avoiding penalties called out when receiving a Notice Of Violation from the City.
Energy Audit – required every 5 years
The building owner must ensure the building receives an energy audit by an architect or licensed engineer every five years. The audit provides the building owner with a list of specific opportunities to save money and save energy in the building, as well as any rebates that may be available.
Buildings over 50,000 square feet require an ASHRAE Level II audit
Buildings 10,000-49,999 square feet require an ASHRAE Level I audit
Contract CommEnergy for more detail for a low cost compliance with detailed energy conservation measures detailing energy upgrades and their payback in reduced energy costs.
Los Angeles EBEWE
Los Angeles Existing Building Energy and Water Efficiency Ordinance
The City of Los Angeles has implemented the Existing Building Energy and Water Efficiency Ordinance (EBEWE) which requires annual benchmark reports for buildings over 20,000 square feet.
The Los Angeles EBEWE ordinance applies to all commercial, residential (including condominiums) and industrial buildings (including parking structures), except as noted below.
LA EBEWE FAQ
EXCEPTIONS
There are some exceptions from benchmarking. The ordinance shall not apply to:
One-and two-family dwellings and related accessory structures;
Residential hotels as defined by the California Health and Safety Code;
Broadcast antennas, vehicle charging stations, utility pumping stations and treatment facilities;
Sound stages and structures used primarily for the production and post-production of motion pictures and television.
EXEMPTIONS
The owner of a building shall not be required to file a benchmarking report for a reporting year if any of the following conditions apply:
The building did not have a Certificate of Occupancy or Temporary Certificate of Occupancy for the entire calendar year required to be benchmarked;
The entire building was not occupied, due to renovation, for the entire calendar year required to be reported;
The demolition permit for the entire building has been issues and demolition work has commenced on or before the date the benchmark report is due for that calendar year;
The building did not receive energy or water services for the entire calendar year required to be benchmarked.
The ordinance requires reporting on both energy and water consumption. If your report is in compliance with the City of Los Angeles, it will fulfill the requirements of the State of California's AB 802 ordinance.
For more information about the Los Angeles EBEWE program, https://www.ladbs.org/services/green-building-sustainability/existing-buildings-energy-water-efficiency-program
The Department of Building and Safety has an 82-page instruction guide for sending benchmark data. We have the expertise and experience to simplify the task for you.